who we are
knowledge
abilitycraftsmanship
Van Tetterode in the Netherlands is one of the most important and versatile glass Studio's. The glass studio, exceptionally well equipped, combines plate glass, a glass blowing studio, a metal workshop and a coldshop.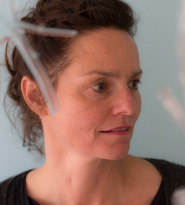 Caroline Prisse, director / artist
Caroline Prisse is our general manager since January 2014. She was head of the glass department of the Amsterdam Rietveld Academy Art School from 2004 to 2012 and, as guest curator, she organised several exhibitions, e.g. in the Gemeentemuseum (Municipal Museum) of The Hague.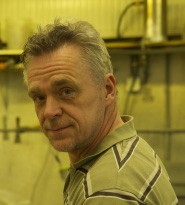 Paul Groot, grinder and cold worker
Paul Groot is the polisher and cold worker at Van Tetterode, famous for his steady hand and nerves of steel. Paul can pretty all grind, saw and polish everything one can imagine. Paul is with van Tetterode since 1997.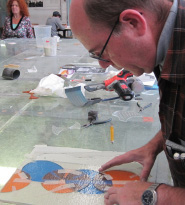 Fred Stikvoort, flat glass worker
Fred Stikvoort works at Van Tetterode since 1976. He has learned the trade of Joop van den Broek. Fred can engrave, cut glass and do fusing like no other person. With precision and patience Fred does the most demanding jobs. His expertise in flat glass is enormous.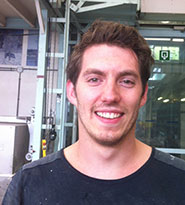 Sander van der Wal, flat glass studio assisteant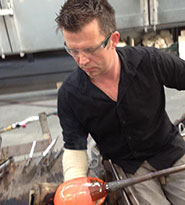 Gert Bullee, master glassblower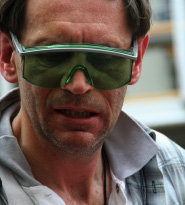 Richard Price, glassblower
Besides his own work, Richard Price has been making their creations for many renowned artists and designers.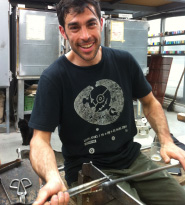 Marc Barreda, glassblower / artist
Marc Barreda is glasblower/ artist. Very good at blowing delicate, precise work. Marc comes from America and studied at the glass departement of the Rietveld Academy in Amsterdam.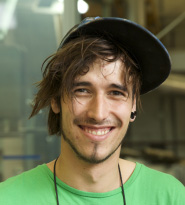 Maurice Larooy, glassblowing assistant
Maurice Larooy is apprentice glassblower. He works as an assistant to the glassblowers, fills the kilns, and coordinates work at the hotshop.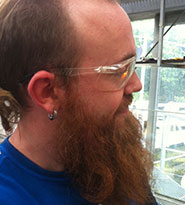 Geir Nustad, glassblowing assistant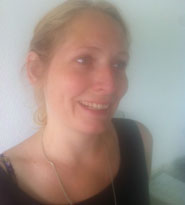 Nienke van der Meulen, office